People of Crypto
have collaborated with the make up brand
NYX
to create a diversity-oriented, inclusive collection of generative avatars, and I've been honoured to create all of the art for the collection of fully playable The Sandbox avatars, as well as contribute to the development of generative collections in web3.
– Pride Month 2022
The cosmetics brand 
NYX
 has created a set of Pride looks which I was more than happy to translate to voxel art. 51% of the avatars in the collection have one of these make up looks!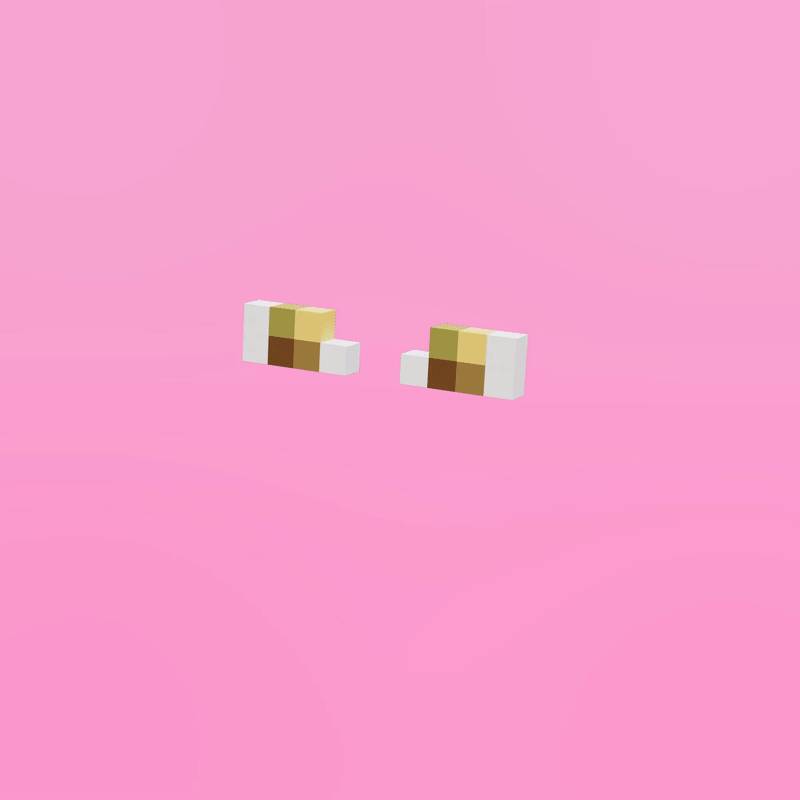 As a queer, non-binary person myself, I spend quite a lot of time reflecting on how queer and different in general people are seen in the world, so when People of Crypto team and I met, we hit it off immediately, having held all of those issues so close to our heart. The collection accurately represents the skin colour distribution in the world, we have created different types of bodies, skins, eye shapes, various hair styles, and took great care while working on the outfits as well.

Our goal was to make everyone feel welcomed in web3. The world has been dominated by certain groups for centuries — in the metaverse, we'd like to take our power back!
Our goal was to celebrate what makes us different, and here is how our 3 unique 1/1 avatars were born, taking poetic names from the Moon Phases: New Moon, Half Moon, and Full Moon.
This collection brings a groundbreaking feature for the generated avatars in the metaverse — personalisation! 
Created with this in mind, all avatars come with two Secret traits — your sexual preference and pronouns. If you wish to share them with the world, you can visit a
special page
 and "come out" to the world. Your avatar will get a special bracelet (right arm — preference, left arm — pronouns) or two, and you can change this whenever you feel like it! Even if you sell your avatar, the new owner will be able to personalise it to match them.
Here's one of the avatars I minted with my personalisation bracelets! 
And my pronouns shown on chain.